HOTEL IN GABICCE MARE ON THE ADRIATIC COAST
Gabicce Mare on the edge of the Adriatic coast is a lively and collected tourist village, famous for its naturalistic beauty, made unique by the promontory of Monte San Bartolo on which Gabicce Monte stands. Beautiful beach, warm and clean sea, many comfortable and welcoming hotels, make Gabicce Mare one of the most fascinating tourist destinations on the Adriatic Coast.
Due to its characteristics it is particularly suitable for families with children, couples and all those who seek recreation and relaxation.
Good air and breezy, excellent cuisine with fresh fish and many specialties of the area are excellent reasons to spend the holidays in Gabicce Mare.
GABICCE MARE HOTELS OFFERS
Select and book the hotel with the best offers for your holidays in Gabicce Mare
Hotel Capri
Weekend At The Sea 2 June 2019
Valid from 31/05/2019 to 02/06/2019
3 Nights • Full Board
starting from € 46,00 per night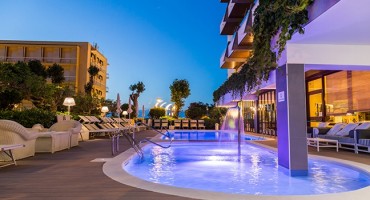 Hotel Alexander
Offer Golf & More 2018
Valid from 01/04/2019 to 29/09/2019
7 Nights • Double Room • Half Board
starting from € 96,50 per night
Hotel Vienna
May: Summer Advance!
Valid from 26/01/2019 to 20/05/2019
7 Days • Double Room • Full Board
Hotel Cavalluccio Marino
Spring Offer, 2=1 !
Valid from 22/04/2017 to 30/05/2019
Bed and Breakfast
Hotel Acrux
May And June All Inclusive
Valid from 25/05/2019 to 22/06/2019
All Inclusive
Childs Reductions
Drink Included
Beach Included
starting from € 50,00
Hotel Vienna
One Day I Will Give Us
Valid from 03/06/2019 to 17/06/2019
7 Nights • Double Room • Full Board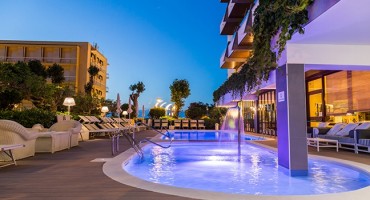 Hotel Alexander
Advance Booking!
Valid from 06/11/2018 to 29/09/2019
Bed and Breakfast
starting from € 42,00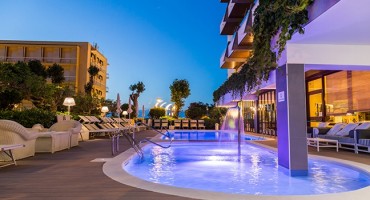 Hotel Alexander
Bike Holiday
Valid from 06/11/2018 to 29/09/2019
7 Nights • Double Room • All Inclusive
starting from € 70,00 per night
Hotel Fabbri
At The Sea With Your Family
Valid from 01/06/2019 to 14/09/2019
Hotel Capri
Bike Week June 2019
Valid from 26/05/2019 to 16/06/2019
1 Week • Full Board
starting from € 320,00 per week
Hotel Capri
Special Week June And September
Valid from 26/05/2019 to 16/06/2019
1 Week • Full Board
starting from € 320,00 per week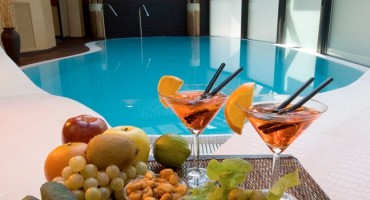 Residence Eden
Offer Not To Be Missed
Valid from 25/04/2019 to 31/05/2019
WEBCAM

LIVE FROM GABICCE MARE
EVENTS

IN GABICCE MARE AND SURROUNDINGS