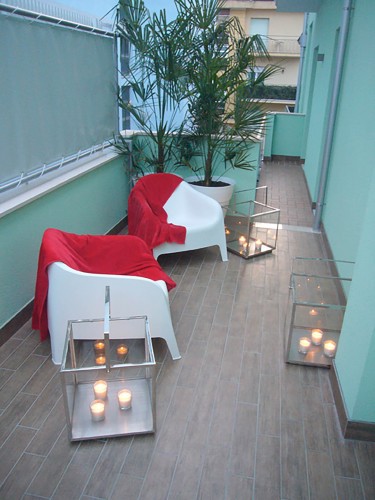 Description
The Scola family have been offering accomodation for decades and have a wide range of flats and houses with different characteristics to suit any request. Every accommodation is located in central pedestrian areas, by the beach, near the main facilities such as supermarkets, foot stores, pharmacy, newsagents. All inclusive services are offered (flat/house, parking space and beach facilities like decks and parasol).
3 Good Motives for choosing Residence Diffuso Arcobaleno
Central and quiet location in the center near the sea

Security - Privacy - Independence - Cleaning

To live a holiday far from home but with a feeling of home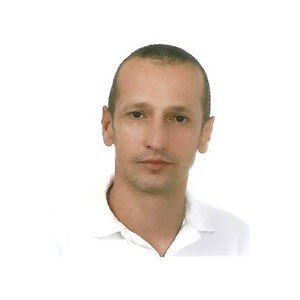 Scola Onelio, owner Residence Diffuso Arcobaleno
Over a short time the system of Italian Hospitality has undergone great changes, and all the traditional hotel structures, holiday villages and camp-sites, new ways of tourism have been created giving a new-style hospitality, more aware of the territory, environment and culture of the area. The "Residence Diffuso" has been created, a welcoming structure found in the web (villas and apartments) built originally as homes, have gone through changes in tourism in our Country. One of the strengths in tourism in Italy is in the way of life in the villages and historical centres giving value to artistic culture. The "Residence Diffuso" is a proposal which was born to offer this atmosphere of life which is loved both in Italy and abroad. This is an offer to whoever wants something which is real. A "Residence Diffuso" doesn't suffocate, but offers areas where the locals live, even though temporarily, places which do good for our health. The living areas of the "Residence Diffuso" are in fact real houses, not built for tourism, and with the other services offered, the same as those offered by hotels, with the same professionalism, mixed with a bit of the local touch. The "Residence Diffuso" of Arcobaleno s.a.s. is situated in a historical area in the fascinating village of Gabicce Mare. In a strategic central position, an area closed to traffic and offering an environment architectually and technically advanced. The residence of Arcobaleno Villas and Apartments are found in an excellent position and offer high-quality structures. The Villas and Apartments are full of light, beautiful and versatile in the use of space. This new style of living your holiday with Arcobaleno Villas and Apartments in Gabicce Mare. Onelio Scola
2 available last minute offers
Residence Diffuso Arcobaleno
June Holiday In Total Independence
Valid from 20/04/2020 to 31/10/2020
Rent
from € 400,00 per week
Residence Diffuso Arcobaleno
July Last Weeks Available
Valid from 22/06/2020 to 31/07/2020
Rent
from € 27,00 per person per day
Position
Via Pascoli, 33 Gabicce Mare
100 mt from the beach
Services Residence Diffuso Arcobaleno
Family Services
cradle
Bed with sides
Highchairs
Opening Spaces
Parking
Parking inside the structure
Free!
Animals
Pets allowed on request
With extra charge
Internet
WiFi Internet throughout the building
Free!
General Services
Heating
Strongbox
Rooms / facilities for disabled guests
Luggage storage
Apartaments
Linen for the home
With extra charge
Air conditioning
Washing machine
Iron
Ironing board
Stretch linen
Fridge
Freezer
Equipped kitchen
Microwave oven
Dishwasher
Oven
TV
Strongbox
Position
Close to the sea
In the central area
Rooms
Balcony
Terrace
Interconnecting Rooms
Air conditioning
With extra charge
Safe
TV
Bathroom
Languages