Holiday In The Maximum Comfort
Our facilities are already operational all the apartments are independent and equipped with large terraces of 20/30 square meters. or exclusive courtyards, meticulously cleaned and allow you to experience a holiday like at home but away from home in complete privacy and independence.
Contact us without obligation for a personalized quote
Minimum stay two days
3 Good Motives for choosing Residence Diffuso Arcobaleno
Security - Privacy - Independence - Cleaning
Central and quiet location in the center near the sea
To live a holiday far from home but with a feeling of home
Do you want to request a quote?
It is free and without commitment. Fill in the form for receiving a personalized proposal from Residence Diffuso Arcobaleno!





Position
Via Pascoli, 33 - Gabicce Mare (PU)
Point of interest
Gabicce Mare Centro
0.16km
Porto di Cattolica
0.40km
Arena della Regina
0.62km
Stazione di Cattolica
0.93km
Acquario Di Cattolica
2.40km
Castello di Gradara
3.11km
Distances are calculated as the crow flies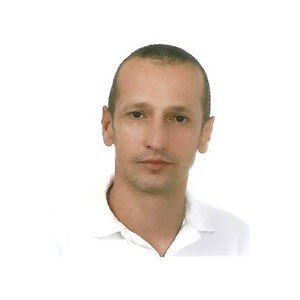 Scola Onelio
Penso che la professionalità, l'esperienza dello staff e l'elevata qualità dei servizi offerti, siano connotazioni che debbano caratterizzare l'ospitalità. La Famiglia Scola, la mia famiglia, sin dall'inizio del 1900, cerca di fare proprio questo, con l'attenzione e l'ascolto rivolto agli ospiti e la massima disponibilità nei loro riguardi. Lo strumento è quello del Residence Diffuso. Un Residence Diffuso (villini e appartamenti collegati in rete) non vende spazi in senso stretto, ma luoghi da vivere come residenti, sia pure temporanei, luoghi che facciano bene alla vita. Le situazioni abitative di un Residence Diffuso infatti sono case vere; non sono costruite apposta per turisti, e così il resto dei servizi offerti, che sono gli stessi identici servizi che si trovano in un albergo, con la stessa professionalità, condita magari con un po' in più di sapore locale. Il Residence Diffuso Arcobaleno è situato in una zona storica e affascinante della città di Gabicce Mare. In posizione strategica per centralità di servizi, sorge in un'area a traffico limitato ed offre soluzioni ambientali, architettoniche e tecnologiche avanzate. I villini e gli appartamenti di Residence Diffuso Arcobaleno godono tutti di una posizione privilegiata e mostrano arredi di eccellenza e finiture di pregio. Sono villini e appartamenti di grande luminosità, bellezza, fluidità e versatilità degli spazi. Residence Diffuso Arcobaleno è un nuovo concetto di vacanza e soggiorno a Gabicce Mare e nello splendido parco naturale del Monte San Bartolo, fusione perfetta di un'antica tradizione di ospitalità e di un moderno concetto di design e confort. Immerse nel cuore della parte più antica della città, i villini che compongono il Residence Diffuso Arcobaleno, hanno saputo mantenere la loro antica anima tradizionale (classica impostazione Liberty delle case marinare del periodo), raccogliendo la sfida di coniugare secoli di storia con un'accoglienza e servizi di qualità e modernità assoluta. Una collezione di case, ville, e appartamenti, che consentiranno agli ospiti di immergersi nel cuore della costa e dell'entroterra marchigiani, respirando l'atmosfera di millenni di storia, tra antichi porti romani, castelli medioevali e di secoli di tradizione. Il luogo giusto per raffinati viaggiatori, alla ricerca dell'autentica anima che pervade i luoghi del proprio cammino. Il nuovo modo di vivere la vacanza è a Residence Diffuso Arcobaleno, a Gabicce Mare. Onelio Scola