Residence Diffuso Arcobaleno
Last Available August Discounts - 40%
Valid from 05/08/2019 to 01/09/2019
- Contact us to meet your needs possibilities for up to 7/8 beds apartments and small villas ..... All completely new, they are in the center 100 meters from the sea complete with all modern comforts with air conditioning, large balconies or corrtile , parking, Wi-FI etc ... ..
Even weekly stays all discounted by 40%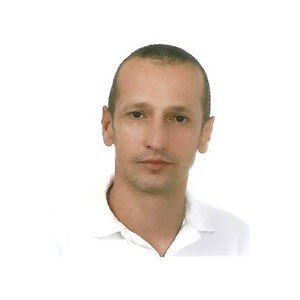 Scola Onelio, owner Residence Diffuso Arcobaleno
Over a short time the system of Italian Hospitality has undergone great changes, and all the traditional hotel structures, holiday villages and camp-sites, new ways of tourism have been created giving a new-style hospitality, more aware of the territory, environment and culture of the area. The "Residence Diffuso" has been created, a welcoming structure found in the web (villas and apartments) built originally as homes, have gone through changes in tourism in our Country. One of the strengths in tourism in Italy is in the way of life in the villages and historical centres giving value to artistic culture. The "Residence Diffuso" is a proposal which was born to offer this atmosphere of life which is loved both in Italy and abroad. This is an offer to whoever wants something which is real. A "Residence Diffuso" doesn't suffocate, but offers areas where the locals live, even though temporarily, places which do good for our health. The living areas of the "Residence Diffuso" are in fact real houses, not built for tourism, and with the other services offered, the same as those offered by hotels, with the same professionalism, mixed with a bit of the local touch. The "Residence Diffuso" of Arcobaleno s.a.s. is situated in a historical area in the fascinating village of Gabicce Mare. In a strategic central position, an area closed to traffic and offering an environment architectually and technically advanced. The residence of Arcobaleno Villas and Apartments are found in an excellent position and offer high-quality structures. The Villas and Apartments are full of light, beautiful and versatile in the use of space. This new style of living your holiday with Arcobaleno Villas and Apartments in Gabicce Mare. Onelio Scola
Other Offers Residence Diffuso Arcobaleno
Residence Diffuso Arcobaleno
From September 15th Then ......
Valid from 05/08/2019 to 30/09/2019
Rent
Parcheggio Gratuito
Spiaggia Inclusa