03/09/2019 - 08/09/2019
Hotel Royal, Riccione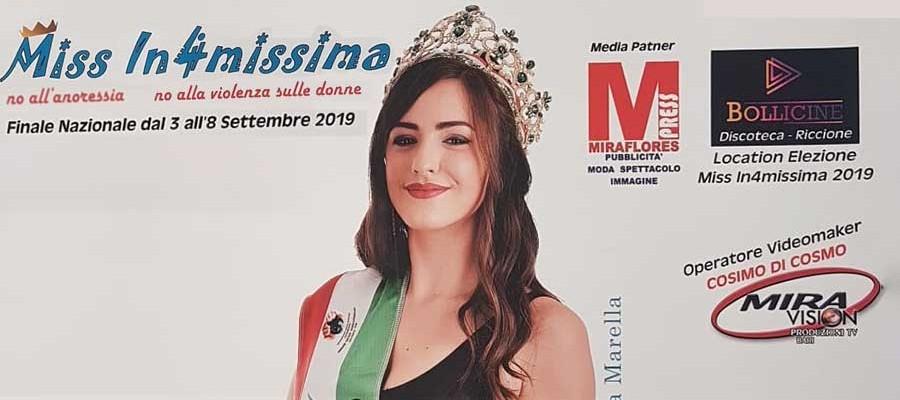 Final of the Miss Informissima National Competition
The Miss Informissima National Competition says " no to anorexia - no to violence against women ":
was born in 2010 and is a young competition that from the beginning has wanted to differentiate itself from other competitions for its social content as evidence of the serious problem of anorexia and violence against women.
Unique National Beauty Contest born in Puglia and sponsored free of charge by the Presidency of the Council of Ministers Department of Health, aims to become a National showcase for the aspiring Miss who want groped success in the world of fashion, entertainment and cinema, however, promoting aesthetic models that go against the logic of size 38, established in December 2006 through the National manifesto against anorexia signed by the Ministry for Youth Policies, High Fashion Romana and the National Chamber of Italian Fashion. In fact the aspiring models can participate having a minimum height of 1.65 m and size 38/46.
Altri Eventi